USE OF WEBSITE :The information contained on this website is not intended nor implied to be a substitute for professional medical advice, medical diagnosis or treatment. Any reliance on any information provided by this website is solely at the user's risk.
HYPERLINKS : Please note that this website may be linked to other third-party websites which may have different terms of use. Please refer to those websites for the appropriate information. HelpForLife has not reviewed these linked websites, and is not responsible for their content or accuracy. Accessing these linked websites is at your own risk and subject to the terms and conditions of use for such websites.
PICTURES : We do not own or take credit for any of the pictures featured on HelpForLife.
PRIVACY : We respect your e-mail privacy.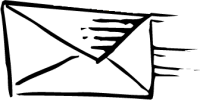 If you need additional information or resources - send us an e-mail and we will try to help you out with that as soon as possible.
If you have any comments, questions, prayer concerns, or have any ideas or suggestions that can make HelpForLife more effective, tell us about it - we would love to hear from you!
THANKS FOR VISITING! :)