Mercy Multiplied: Since 1983, providing a free-of-charge Christian residential program for young women 18-32 who want help. If you are a young woman who's hopeless, desperate and hurting, I am telling you today that there is an answer! Freedom and restoration are possible…freedom from tough issues such as sexual abuse, eating disorders, cutting, addictions, unplanned pregnancy, sex trafficking and more.


ALCOHOL:

Alcoholics Anonymous: is a fellowship of men and women who share their experience, strength and hope with each other that they may solve their common problem and help others to recover from alcoholism. The only requirement for membership is a desire to stop drinking." Meetings can be found in Australia, the UK and the USA. Find a meeting near you.
Al-Anon/Alateen: "Offering hope and help to families and friends of alcoholics."
Be Sober Hotline: 1-800-BE-SOBER (1-800-237-6237)
National Drug and Alcohol Treatment Referral Hotline: 1-800-662-HELP (1-800-662-4357)


DRUGS:
Narcotics Anonymous: is an international, community-based association of recovering drug addicts with more than 33,500 weekly meetings in over 116 countries worldwide. Find a meeting near you.


Addiction Guide: 1-855-267-9245
Our mission is to help all those affected by addiction by providing reliable and comprehensive resources, advice, tips, and guides. There is hope and you are not alone on this journey to a successful recovery from addiction.


Drug Rehab: 1-877-589-4784 We provide information, resources, and treatment for people battling addiction and related conditions. Our mission is to equip patients and families with the best information, resources, and tools to overcome addiction and pursue lifelong recovery. We are here to help you or your loved one every step of the way.


Marijuana:
Marijuana Anonymous: 1-800-766-6779


Ecstasy:
Ecstasy Addiction: 1-800-468-6933


Cocaine:
Cocaine Help Line: 1-800-COCAINE (1-800-262-2463)
24 Hour Cocaine Hotline: 1-800-992-9239


Meth:
National Meth Hotline: 1-800-864-2027
Meth Hotline: 1-866-347-6588
Meth Helpline: 24/7, 1-866-535-7922

Heroin:
Heroin Hotline: 1-866-788-5707


Teen Challenge 1-855-363-2334 offers 12 month residential services for all ages struggling with life-controlling addictions. It is free of charge with locations all over the world.

Treatment Center Listings by location (including international)

Inhalant Abuse Prevention
Listen to:
"Better Than Drugs" by Skillet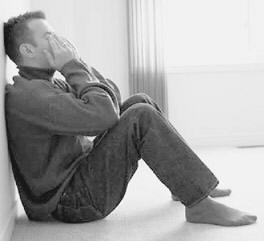 Hebrews 12:1 :
Therefore, since we are surrounded by such a great cloud of witnesses, let us throw off everything that hinders and the sin that so easily entangles, and let us run with perseverance the race marked out for us.

1 Corinthians 10:13 :
No temptation has overtaken you that is not common to man. God is faithful, and he will not let you be tempted beyond your ability, but with the temptation he will also provide the way of escape, that you may be able to endure it.

James 4:7 :
Submit yourselves therefore to God. Resist the devil, and he will flee from you.