"Cigarettes are killers that travel in packs."
If you are a smoker, you really need to look into the facts about how detrimental smoking is for you. They are really alarming!
Smoking causes about 90% of lung cancer deaths in men and almost 80% in women.
Cigarettes cause more than one in five American deaths. Smoking related-diseases kill one in 10 adults globally.
Smoking statistics reflect that every eight seconds, someone dies from tobacco use. That translates to approximately 5 million deaths annually.
Coronary heart disease is the leading cause of death in the U.S., and the leading cause of death caused by smoking.
Smoking statistics show that tobacco use is expected to claim one billion lives this century unless serious anti-smoking efforts are made on a global level.
Please get help for this bad habit!

Have you ever wondered how much lifetime and money you would save by quitting smoking?
Now you can know, check it out: QuitNet
California Smokers Helpline: 1-800-NO-BUTTS (1-800-662-8887):
QuitLine: 1-800-QUIT-NOW (1-800-784-8669)


To learn all of the risks of smoking, click here.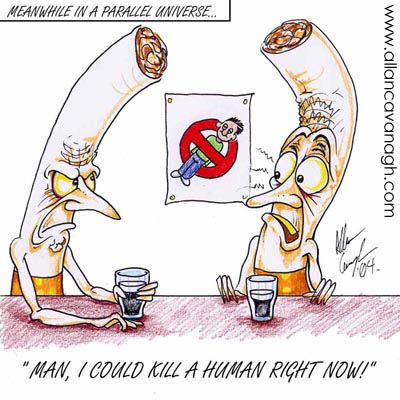 1 Corinthians 3:19-20 :
Do you not know that your body is a temple of the Holy Spirit, who is in you, whom you have received from God? You are not your own; you were bought at a price. Therefore honor God with your body.