Whether you're dealing with a past trauma or facing overwhelming issues in everyday life, you may have turned to cutting yourself or other self-harm as a way to cope with your problems. Whatever the reason, there is help—and hope—available. Cutting and other self-injury may make you feel briefly like you're better able to handle life again, but then the pain returns without any permanent recovery.
You can end this dangerous cycle by learning safer, more healing ways to deal with your problems. There are professionals who can provide treatment, and ways you can help yourself. You have the power to find healthier ways to manage your pain.
If you or a friend are self-injuring, use the list of suggestions below to find better ways to deal with emotional issues.

• See a counselor. Therapy helps individuals to reduce self-injurious behavior, process and express emotions and feel better about themselves. If you do seek help, be sure to be honest with your counselor, attend all sessions and stick to your treatment plan.

• Explore why you self-injure. Finding out why you self-injure and what purpose it serves for you can help you stop this behavior. Consider why you started self-injuring in the first place. What are the triggers? How do you feel right before you self-injure? Is it always the same emotion? What are you doing before you self-injure? This is important information to share with a counselor or mental health professional. Keeping a journal can help you answer these questions and serve as a positive emotional release.

• Choose healthy coping activities. Often, if people delay self-injuring behaviors, the feelings will pass. Pick a healthy activity that you like that makes you feel better. This could be exercise, calling a friend, going for a walk, listening to music or a hobby like painting or writing. When you feel the urge to self-injure, immediately start one of the healthy alternatives instead.

• Create a coping skills box. In a box, put your list of coping options; maybe a favorite movie, a few good books, an exercise DVD, soothing CD, drawing supplies or your journal. Whenever you're experiencing the urge to self-injure, get the box out and choose a healthy option instead.

• Avoid anything that promotes self-injury.

• Call a hotline.


USA:



1-800-DONT-CUT (1-800-366-8288) – Self Abuse Finally Ends.

1-800-334-HELP – Self Injury Foundation's 24-hour national crisis line.
1-800-448-4663 or 1-800-422-0009 - Youth Crisis Support

Mercy Multiplied: Since 1983, providing a free-of-charge Christian residential program for young women 18-32 who want help. If you are a young woman who's hopeless, desperate and hurting, I am telling you today that there is an answer! Freedom and restoration are possible…freedom from tough issues such as sexual abuse, eating disorders, cutting, addictions, unplanned pregnancy, sex trafficking and more.


S.A.F.E.:"S.A.F.E. ALTERNATIVES is a nationally recognized treatment approach, professional network, and educational resource base, which is committed to helping you and others achieve an end to self-injurious behavior."

UK:

Samaritans: 08457 909090 24hrs, 365 days of the year, free!
Saneline: 0300 304 7000 4:30-10:30 daily.
Childline: 0800 1111 24 hours, 365 days a year. If you would prefer, chat online.
Careline: 0208 514 1177 Mon – Fri 10am–4pm & 7pm–10pm


For self-injury support groups or other resources in the UK, click here.
Listen to:
"The Last Night" by Skillet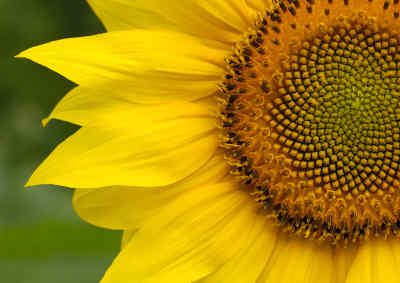 1 Corinthians 6:19-20 :


Do you not know that your body is a temple of the Holy Spirit, who is in you, whom you have received from God? You are not your own; you were bought with a price. Therefore honor God with your body.



Genesis 1:27 :


Now this is the confidence that we have in Him, that if we ask anything according to His will, He hears us.




Psalm 46:1 :
God is our refuge and strength, a very present help in trouble.




Isaiah 41:10 :
Fear not, for I am with you; be not dismayed, for I am your God; I will strengthen you, I will help you, I will uphold you with my righteous right hand.